Define Your Brand and Expand Your Reach
Whether you're beginning or experienced, we have something for every Author
Schedule a Consultation
Writing is more than just a craft; it's an art form. That's why we offer a wide range of courses, coaching and services to guide authors to the next level. From developing your core message to marketing your book, and deciding to traditionally or self-publish, we have you covered.




Don't be held back by all of the unclear publishing options
Juxtabook Author Branding Masterclass
Our online Author Branding Master Class will provide authors with the tools they need to build a successful online and offline author brand. From crafting effective messaging strategies and engaging readers on social media, to leveraging different types of media to showcase your work—this workshop will help you succeed. Boost your author credibility and reach new heights with our one-of-a-kind program.
Register for the Next Class
What our Clients are saying
---
Rich Nash
Author, 3 Keys to Help You Give a Better Talk
"Juxtabook is your perfect partner for publishing your book — I say that with conviction because they're my perfect partner. Their work regularly not only met my needs but blew me away. The Juxtabook team is professional, wise, experienced, creative, effective, fast, personable, and fun. If you have a book you want to share with the world, they're the best place you can turn.
Trina Celeste L.,
Author, Speaker and Founder RizeNext Corp / Co-Founder Tech-Moms.org
"Juxtabook was essential in helping navigate my publishing journey. As a new author they were able to help create clarity on all aspects required -- idea development, writing style, editing, publishing, and marketing. This experienced team is beneficial for any new and experienced creators."
Hollie Henderson
Author, Bang Head Here: You in the Equation
"Using Juxta Book helped me cut through the noise, and having a personal coach who works with active publishers helped streamline the process from start to finish. If you are looking for a program that will support you from start to finish look no further. I'm proud to say now as an author selling my book online it was worth every bit of investment!"
Do It Yourself

- Online Courses -
Juxtabook Online Courses offers an easy and convenient way for authors to develop their skills in writing, publishing, and marketing. With over 100 courses to choose from, there's something for everyone.
Whether you're looking to build your author platform or learn how to market your book, our online courses will give you the tools you need to succeed. Plus, they're affordable and easy to access from anywhere in the world.
Check out the Courses
Do It with You
- Coaching -
Imagine what it would feel like to finally have your published book in your hands. To be able to hold it up and say "I wrote this!" It's an amazing feeling, and we want to guide you on your journey. With our help, you can finally become a published author!
Schedule your first Coaching Session today! Let us show you how we can help make your publishing dreams a reality.
Schedule my FREE Session!
Do It For You

- Literary Services -
Ready to get your book published?
Traditional publishing isn't what it used to be. That's where Juxtabook comes in - we offer proposal development and shopping the proposal around to perspective publishers so you can focus on writing your masterpiece.
With our Literary Services, we'll take care of all the pesky details so you can focus on what's important - writing!
Schedule a call with one of our Agents Today!
Schedule my Call Today!
Publishing Connections
---
Juxtabook has a wealth of experience in helping authors pitch their books to our publishing partners.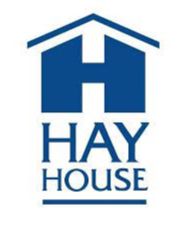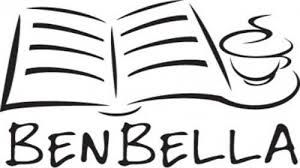 The Perfect Book Proposal
Before a publisher will even look at your manuscript, they want to know why they should invest in YOU. With the Perfect Proposal, we give you the guidelines to promote yourself and your book in the way the publisher wants to see it.
The Perfect Book Proposal
Download the template today
We keep your information private and never sell it.